Ok possibly an overstatement, and yes it's the first journal post in... years? (if you don't count comments).
Anyway one of the 'joys' of life is being family tech support. And this one's a dilly
Sister has a nearly four year old Dell laptop running XP SP3 and otherwise in good shape (Yes it running antivirus - MacAfee), Windows is necessary for school (custom Windows only software) otherwise would happily replace with Linux as they already use Firefox, Open Office, Thunderbird, GIMP etc (I'm cheap!)
two days ago when my sister attempted to boot it came up with a blue screen of deathe withe the error being described as UNMOUNTABLE_BOOT_VOLUME.
When she attempted a reboot she (and afterwards I) got the screen (photo 1)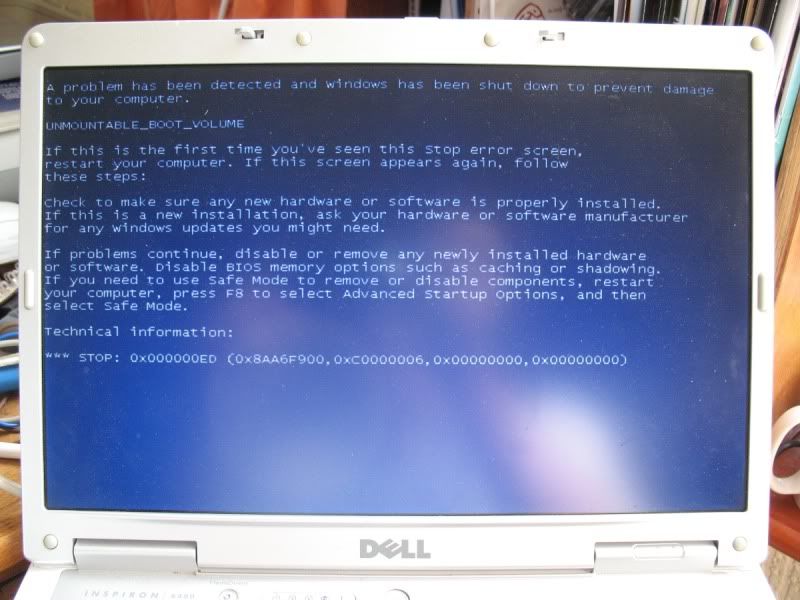 Non of the available options gets me more than about three seconds into the boot sequence before we're back to the BSoD and the UNMOUNTABLE_BOOT_VOLUME.
Tried the repair installation option from the XP install disk This claimed that only readable volune was F: (?)
Used the repair console partitioner to look at the disk structure Picture 2)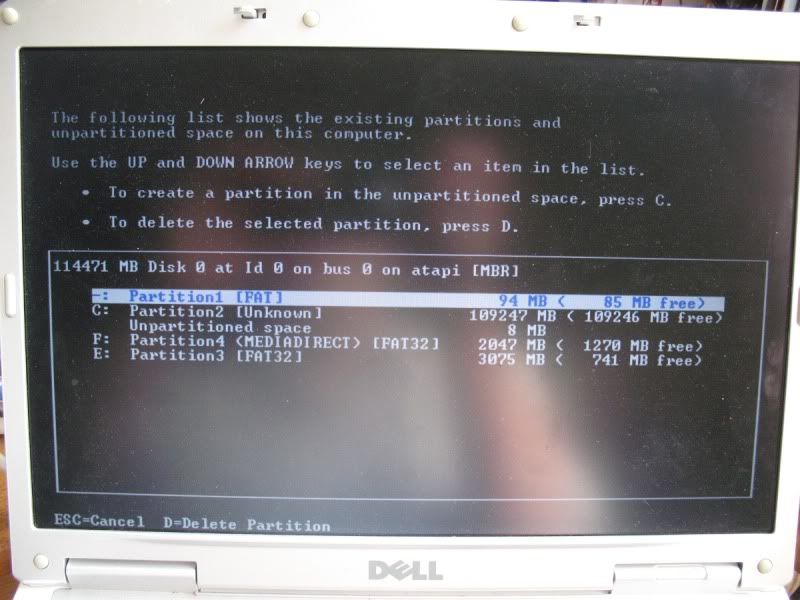 but did not repeat did not alter anything using the partitioner.
Exited XP setop then rebooted using Ubuntu on a USB and gained access to the 'unknown volume' then spent over four hours copying all data files to an external hard drive before doing anything else.
What's really frustrating is that I can't get near safe mode! Am I now stuck with complete nuke and reinstall or can it be salvaged?